Getting ready for 2018 !!!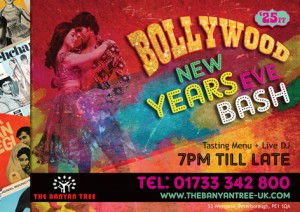 We have our annual New Year's Eve party organised and ready to wave goodbye to 2017. If you're looking for a a friendly and fun environment to see in the new year then book your places early.
You will be treated to a fabulous tasting menu for the night and also music for the evening being played by our resident DJ from Sona Road Show. Tickets available in advance at the restaurant.
STARTERS
Moong Shorba
Spiced Lentil Broth
Hazari Kebab
Char grilled chicken in delicate tandoori marinade
Anari Lamb Chop
Lamb Chops marinaded in pomegranate
Mutter Tikki
Pan fried Patty of Green Peas and spices
Prickly Fish
Seabass encrusted with vermicelli and mild spices
MAIN COURSE
Radda Ghost
Slow cooked lamb in a traditional spiced sauce and layered with Lamb Mince
Murg Maharaj
Char grilled chicken double cooked in a Tangy medium spiced sauce
Goan Fish Curry
Cod Loin in a Classic South Indian Style curry
Jeera Aloo
Sautéed potatoes with Cumin and Mild spices
Vegetable Pilou
Slow cooked rice with garden vegetables
Selection Of Breads
---
NEW YEARS EVE VEG MENU
Moong Shorba
Spiced Lentil Broth
Paneer Tikka
Char Grilled Paneer in a Tandoori Marinade
Samosa Chaat
Spiced broken Samosa in dressed with Yougurt, Tamarind & Mint Chutney
Mutter Tikki
Pan fried Patty of Green Peas and spices
MAIN COURSE
Paneer Reshmi
Strips of paneer, tomato, green pepper and onion tossed in a mild spiced massala
Gobi Salt N Pepper
Cauliflower wok fried in a tangy, sweet & chilli dressing
Dal Makhni
Our classic North Indian Green Lentils in a Rich Sauce
Jeera Aloo
Potatoes in pan fried with Cumin and Mild spices
Mendu Vada
Soft & crispy lentil fritters with Coconut chutney and Sambahar Chowder
Veg Pilou
Selection of Breads